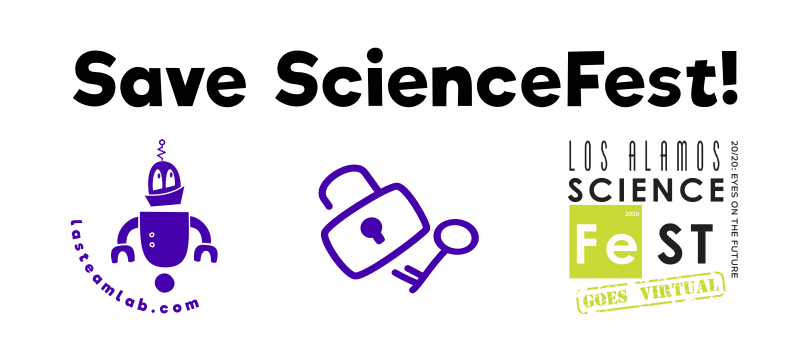 Spies have infiltrated Los Alamos and seek the secrets of our town! Fortunately, a scientist thought to lock them up for safekeeping – in a box with multiple locks, no less. Unfortunately, she is now self-quarantining and can't help us release them again for ScienceFest. We have the box, but only someone who knows our town well will be able to solve the clues she left for us and unlock all 6 locks before it is too late!
Grab your clues and join the hunt. Some clues are simple, but others have multiple parts that will involve exploring parts of town. Put on your walking shoes and start searching! Each clue will yield one lock combination that can be tested on the boxes. Solve all 6 clues to open the box for a chance to win!
Do the Corona blues have you cooped up in your house, unable to get out to track down clues? You can still help! A set of online challenges are available as well. Use these clues to do some online research from the safety of your own laboratory, and maybe learn something about our town and its history in the process.
Go to the ScienceFest Activities page to download your clues and instructions!