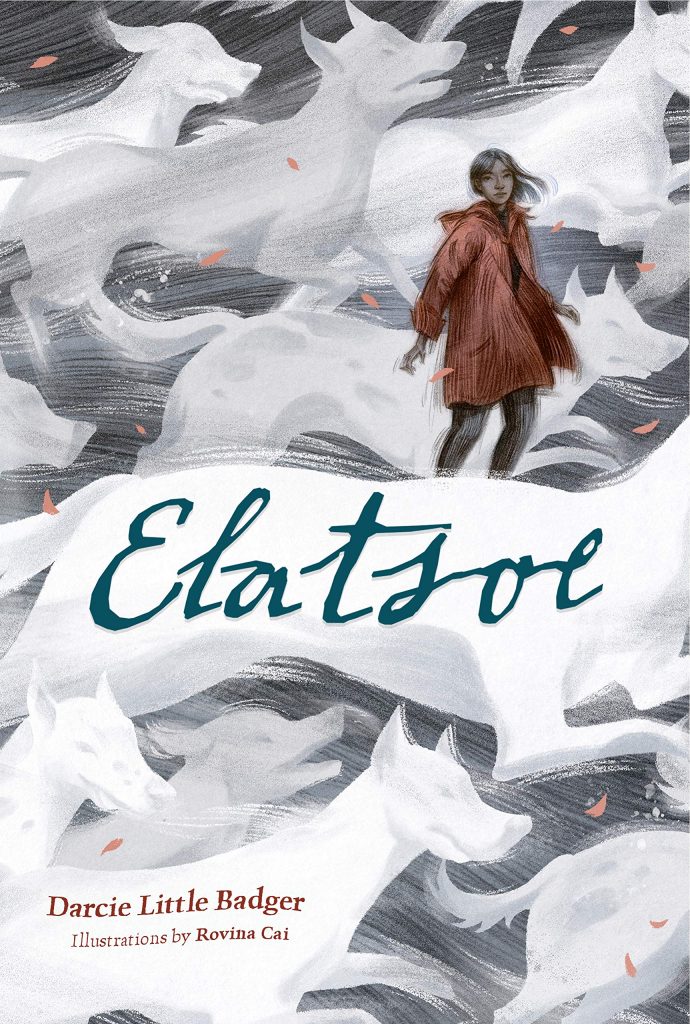 Elatsoe (Amazon / Los Alamos Public Library) is YA/Middle Grade Speculative Fiction set in an alternative United States that is a home to magic. Magic is commonplace enough not to be astounding, but also not really a huge part of life for most folk, hence it is not fully in the fantasy realm.

Elatsoe (Ellie)'s Lipan Apache family has passed down the knowledge that allows them to raise ghosts, but only animals. Raising people is bad news; they come back as angry balls of energy, unlike her faithful dog who will protect and love her all of its days. The secret is well hidden and is passed from mother to oldest daughter and must be used carefully to serve and protect their community.
The story centers around a dream in which Ellie's cousin visits her with his last breath asking her to avenge his murder and protect his family. She must use all her knowledge, cunning and contacts to uncover the truth and avenge him without unleashing his ghost to do untold damage.
This story pits the little guy against the rich and powerful without ever implying that Ellie doesn't have plenty of her own power. It doesn't gloss over the historic and current atrocities enacted against indigenous people, but always there is hope and a desire to restore the earth. Ellie is followed in every store she enters while her friend Jay is adored.

This story is wonderfully diverse in the best ways. Ellie's culture plays a large part in the story as it does in her life. Her mom uses story-telling to impart truths and we learn the life of Six Great at the story unfolds. Lipan burial rites and beliefs serve as a central theme to the story and elders are consulted.

There is also incidental diversity included causally and without fanfare. Ellie is asexual and doesn't plan to have children. She considers breaking tradition and passing her legacy to her cousin's son. Her best friend is a cheerleader and his sister is the star of her basketball team. Vampires are evil, but they're also just normal people. Marriage is not just between a man and a woman. Inter-racial families must find ways to incorporate multiple cultures into their lives. Men can take a back seat to their wives careers and passions.
This book is appropriate for most anyone. It has some complex concepts, but a story that can be followed by any kiddo up for longer books. I adored it without reservation, but I could have read it out loud to my girls when they were 4 and 6, my son, currently 5, doesn't have the attention for it though.